If you know a teen or young woman with Down syndrome, then you might need gift ideas now and then. Luckily, my sister, Katie, has been working on her birthday list. There are things she likes and things she ignores. So, how do you pick a winner?
Every young woman with Down syndrome is different. She has her own personality and interests. However, there are a few things that many people have in common.
Of course, anyone can talk about gift ideas, related to Down syndrome or not. So, let's talk about how to pick the best gift. How do you avoid choosing something that ends up in the closet?
Here are details on the gift ideas to make a young woman with Down syndrome feel excited to open presents.
7. Cute Clothes and Accessories
Many young women with Down syndrome like cute clothes. My sister puts thought into her outfits. Sometimes, she adds hair clips or headbands. And she'll try jewelry if it's easy to take on and off.
However, clothes can be tricky. If you want to pick something she'll wear, then consider these:
Size: Make sure it fits. Ask her family.

When in doubt, get a size up. Baggy can work, but too tight doesn't.

Difficulty: Skip the tiny zippers and buttons. These frustrate any woman but may be impossible for people with Down syndrome.
Fabric: Aim for 100% cotton if she has sensitive skin.
Style: What does she wear? Notice colors, jewelry, and other things. What in her closet and jewelry box actually gets worn?

Check social media or a photo album to help.
Ask a family member if you're not sure.
Keep these in mind and you're likely to pick a winner!
For example, our grandma got Katie a cute white sundress with pink and blue palm trees on it. It was comfy, cute, easy to put on, and colorful. Katie wore it often until she outgrew it.
6. Board and Card Games
Games offer connections with family and friends. My sister and I like to play Sorry, Life, Hoot Owl Hoot, Trouble, and other games. As a family, we play Uno sometimes.
If your loved one spends lots of time with family or friends at home, then a game might be a perfect option. As long as it isn't too complex, she's likely to enjoy it.
Also, board games often have you count out steps. This can help with skills like counting on a number line. So, you might be helping with her math homework!
Of course, some people with Down syndrome have anxiety. If it's intense, then she might not find the suspense of winning/losing fun. In that case, try going for another gift.
5. Ability-Appropriate Art Supplies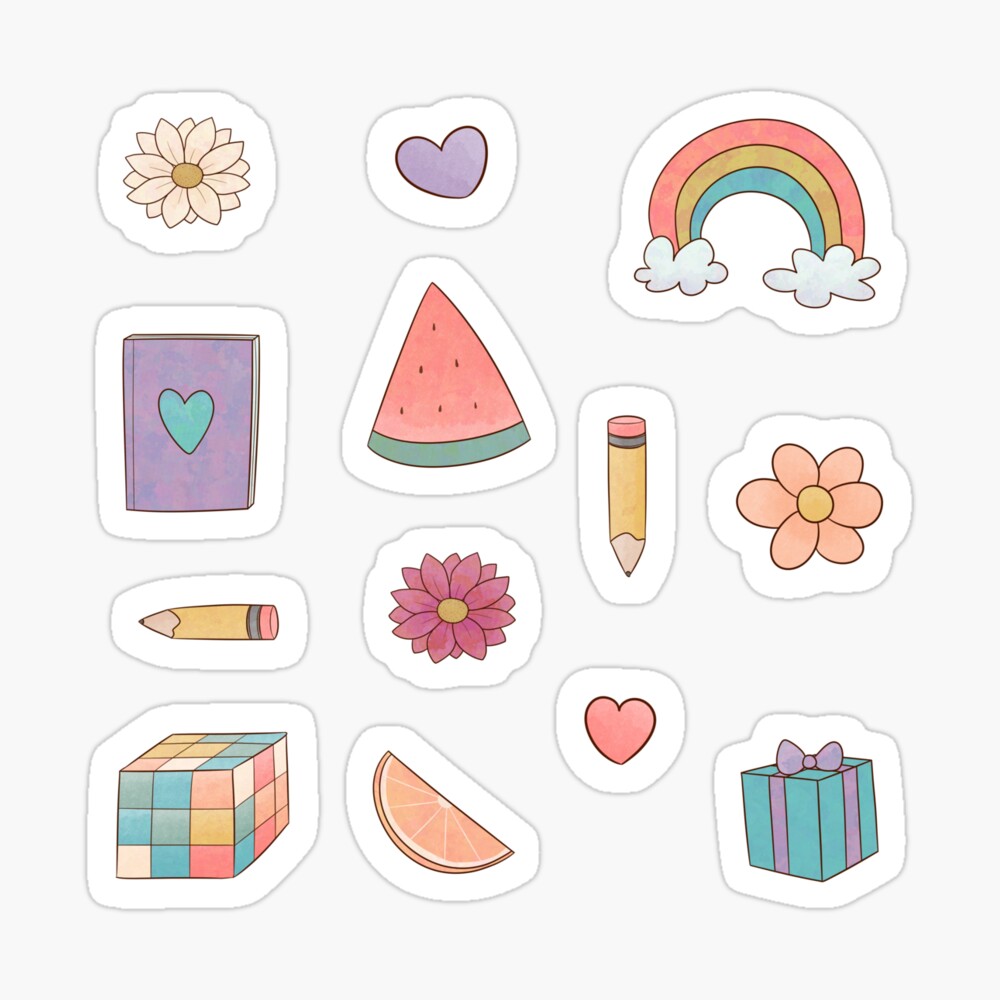 Art supplies are a tricky one. If they're too complex, then she'll ignore them. After all, art is supposed to be fun, not a headache.
Katie will use:
Crayons
Markers
Coloring books
Construction paper
Stickers
Scissors and glue (with help)
Katie enjoys coloring books. She colors with both friends and family. While she is a young adult, her motor skills aren't precise. So, coloring books aimed at kids might be better than ones aimed at adults.
Above all, Katie loves stickers. She puts them everywhere in her room. Some cute sticker packs might be fun to enjoy. Pick big ones instead of small ones because they're harder to rip by accident.
4. Toys (if She Likes Them)
Some teens and adults with Down syndrome still play with toys. And there's nothing wrong with that!
Recently, Katie asked my mom for another boy doll to be Captain Picard from Star Trek. Her Barbie dolls play out kidnappings, magic spells, rescues, and more in our family room. Now, at least one Star Trek character will join the fun.
(Update: I couldn't spill the beans yet because Katie would read it, but Katie got Captain Picard and Data dolls!)
You don't have to pretend that your loved one is average. If she plays with toys, then why not give her a toy she'd like?
3. Good Books
Books are a classic gift for everyone. That includes people with Down syndrome.
First, think about their interests. What books and movies do they already enjoy? What are common themes there? For example, if she likes the Hardy Boys, maybe she'd like Nancy Drew too.
Next, think of the reading level. If you talk to her family, then they might be able to tell you her reading level. (Her school may have tested this.) You can look up the reading levels of different books online or search by reading level for ideas. In this case, it's okay if you go a little high. A family member could always read it to her. Or she might enjoy it in a few years.
Lately, my sister has been reading Nancy Drew and similar books with our dad. She reads one page and he reads the next. It gets her reading and spending time with family.
2. Movies and TV
If the young woman you know is anything like my sister, she loves watching movies and shows. Katie watches the same shows over and over again. Sometimes, she sings along to the music in them.
Listen to what your loved one talks about. Which movies and shows are on her mind?
When you pick a movie or TV show to buy her, you'll need to ask these questions:
Is it similar to content she enjoys?
Does she already have it? Is it available already on a streaming service she uses?
Is the content too mature? Katie only started watching PG-13 around age 20. If Common Sense Media says it's not for kids, and your loved one is on the younger side, then ask her family first.
Also, keep in mind that not all screen time is wasted time. Plenty of shows teach social skills nowadays. This is a safe, entertaining way for her to explore the world's complexities. The subtitles are good for reading, too.
Most of Katie's birthday list is movies this year.
1. Music
I listed music last because chances are good she's going to love it.
Katie LOVES music. She sings and dances all the time. I can't count how many times we've heard "Into the Unknown" coming from her bedroom. She loves Disney songs, Taylor Swift, Katy Perry, and other popular music. Music is a gift she's likely to enjoy over and over and over and over and…
"It's called obsessed," Katie says.
If you know which artists your loved one already likes, then try buying something new of theirs. You can also go with a related artist you think she might enjoy discovering. Just check quietly with her family to make sure she doesn't already own the album!
Do You Have Gift Ideas for People with Down Syndrome?
This blog post can't cover every question. When in doubt, check with the family. They'll know what she likes and what she already has. Otherwise, it's okay just to ask her! Not every gift has to be a surprise. She can tell you what she wants. And that way, you know she's going to like it.
Intent matters the most when it comes to gift-giving. However, it's also nice to pick something she'll enjoy!
Do you have any gift ideas for people with Down syndrome? Or do you have interesting stories to share? I'd love to hear from you in the comments!